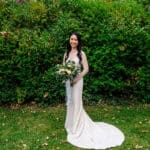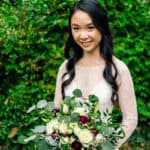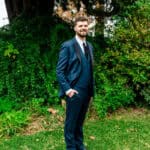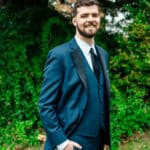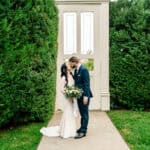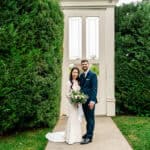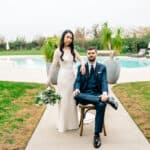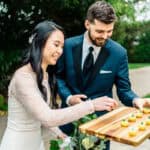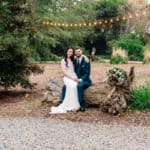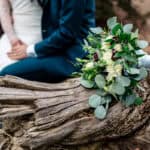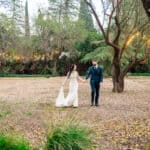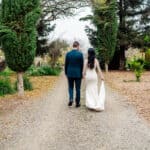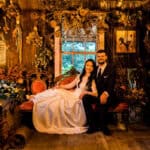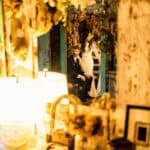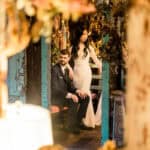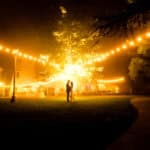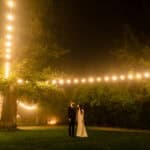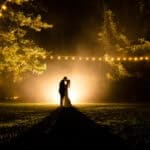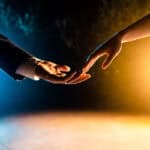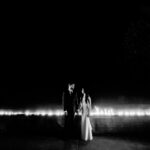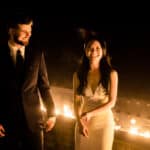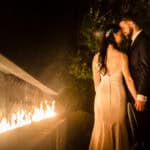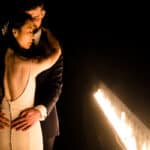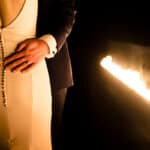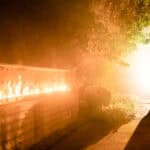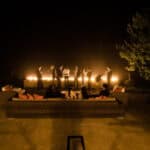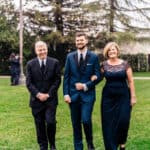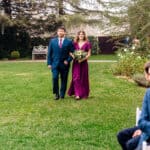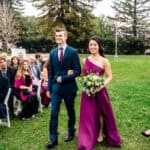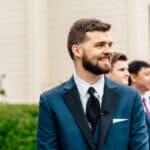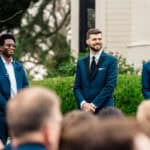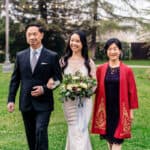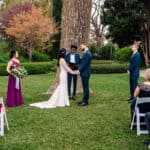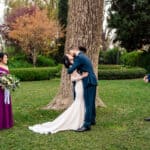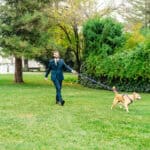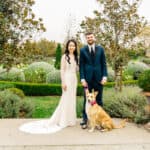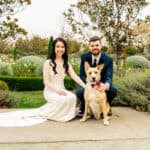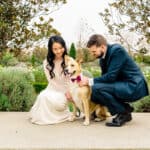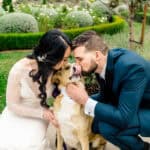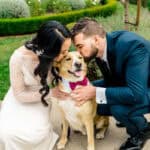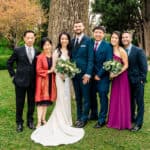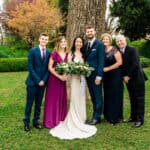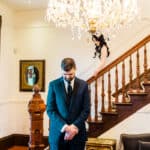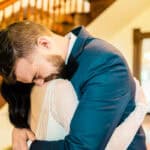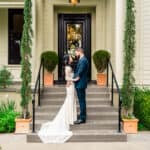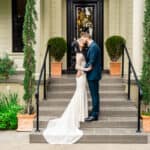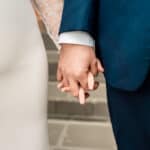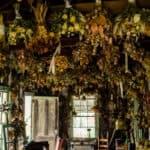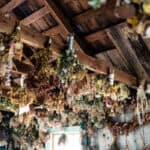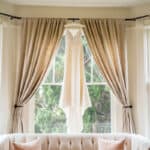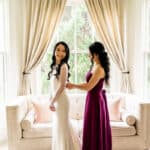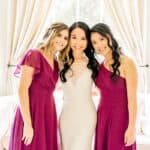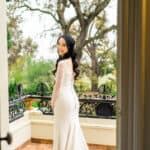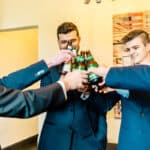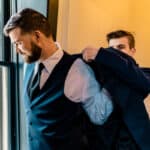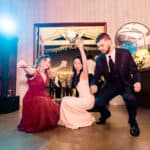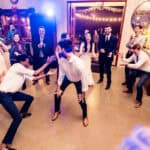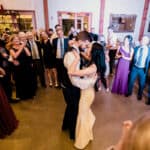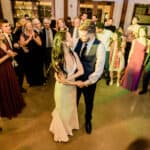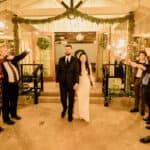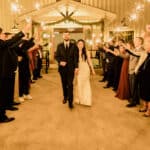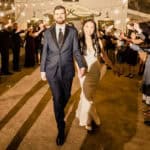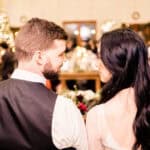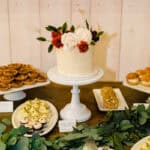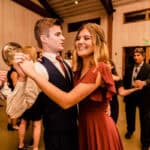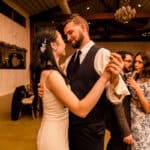 Connor and Alyssa's day was a testament to the cliché that good things happen to those who wait. California's temperamental weather graciously decided to bow down to the occasion, offering up a pristine canvas of clear azure skies, painting the perfect backdrop for the ceremony. 

It wasn't just a good day; it was a perfect day – a day that will forever live on in the hearts of those lucky enough to witness the love story of Connor and Alyssa unfolding.
One of the standout moments from the reception was undoubtedly the heartfelt speech delivered by Connor's father. He spoke of a truth that resonates with every parent – the wish to see their child find a partner that brings happiness into their life. His words, though simple, held a profound truth and left a significant impact on the guests.
His words painted a beautiful picture of how Connor and Alyssa, despite their differences, are incredibly well-suited for each other. Indeed, it's their differences that make their bond stronger.
Connor, with his problem-solving mindset and engineering intellect, sees the world in a unique way. His ability to analyze, deduce, and find solutions is remarkable. Not only is he kind, but he also prides himself on being an independent thinker and avid information collector. He is the person people turn to when they need a fresh perspective or an out-of-the-box solution.
On the other hand, Alyssa is a woman who sets her sights on a goal and goes for it. She possesses an air of refined elegance that, when paired with her laid-back nature, makes her approachable and a joy to be around. Alyssa is not just about setting goals; she's about achieving them, a trait that commands admiration.
Their traits are like puzzle pieces, different in shape and size but fitting together to complete a picture. Connor's ability to solve problems complements Alyssa's goal-oriented nature. His desire to learn and collect information balances her drive to act and achieve. His kindness pairs well with her refined yet relaxed demeanor. Together, they form a dynamic and inspiring team.
Park Winters, the chosen venue for Connor and Alyssa's wedding, was nothing short of a photographer's dream. With its combination of elegant simplicity and a dash of whimsical charm, it offered so many enchanting backdrops to capture this beautiful celebration.

Even when the clear skies turned cloudy and sunset photos just weren't in the plan, we were able to take advantage of so many incredible places to take couple photos around the property that it didn't even matter. Some of our favorites were photos where we "played with fire" as Alyssa danced around Connor!
As photographers, we were thrilled by the possibilities at this venue. Park Winters perfectly blended sophistication, rustic charm, and natural beauty. It was the kind of venue that made our job as photographers a pure joy, allowing us to create a memorable visual story of Connor and Alyssa's special day.
During her vows, Alyssa spoke of how Connor had positively impacted her life. She spoke of feeling safe, wrapped in the embrace of his steadfast support and unwavering loyalty. Connor had created an environment of trust and respect, a haven where Alyssa felt free to be herself without fearing judgment.
She spoke about the joy he brought into her life, the countless moments of shared laughter, and how he continually strives to ensure her happiness. His constant support, not just in the easy times but in the challenging ones, was a testament to his commitment to their relationship.
One of the more heartwarming parts of her vow was when she brought up their beloved dog, Buddy. She referred to Connor as an incredible 'dad' to Buddy, further highlighting his nurturing and caring nature. The way Connor cares for Buddy provides a glimpse into his empathetic and loving heart.
Connor's affection for Alyssa was undeniable, as it showed through every glance, every gesture. As Alyssa approached him for the first look, his eyes welled up, reflecting his deep emotions. At that moment, he spoke volumes about his love and adoration for Alyssa. It was a moment that felt intimate and heartfelt, and we all kind of teared up behind the cameras, too!

As Alyssa finished her touching vows, it was Connor's turn. He began to share his feelings, his voice slightly quivering with emotion. His words were simple, but their depth was immeasurable. "I am lucky you chose me to stand side by side for the rest of our lives," he said, locking eyes with Alyssa. His sentiment encapsulated his deep respect and immense love for Alyssa.
As night fell and the party kicked into full gear, we found ourselves thoroughly enjoying capturing the exuberant crowd letting loose on the dance floor! The atmosphere was electric, filled with laughter, cheer, and the rhythmic beats of celebratory music. To add to this already dynamic environment, we decided to experiment with a new lighting technique, aiming to bring the excitement of the scene to life in our photographs.
This innovative technique involved using slower shutter speeds combined with off-camera flashes. The idea was to freeze the subject with the flash's burst while still capturing the ambient light's movement, providing an effect of motion and vitality. This approach lent our photographs a sense of dynamism and energy, mirroring the exhilarating ambiance of the dance floor.
The results were the perfect way to end the day. The photographs weren't just mere images; they were frozen fragments of time, capturing the euphoria, the rhythm, the jubilant spirit of the guests, and the pulsating energy of the dance floor. 
As the day drew to a close, the magic didn't end. With the night sky shimmering above, the guests lined up with sparklers in their hands, their faces aglow with joy and anticipation. Amidst the twinkling lights and rousing cheers, Connor and Alyssa made their grand exit.
 The joyous smiles on their faces reflected the love and happiness that had permeated the day. As they moved towards their shared future, they left behind a trail of glowing sparks, much like the enduring spark of their love. This enchanting day may have ended, but for Connor and Alyssa, it was just the beginning of standing by each other.