On A Whim Event Barn Wedding
Sparta, Wisconsin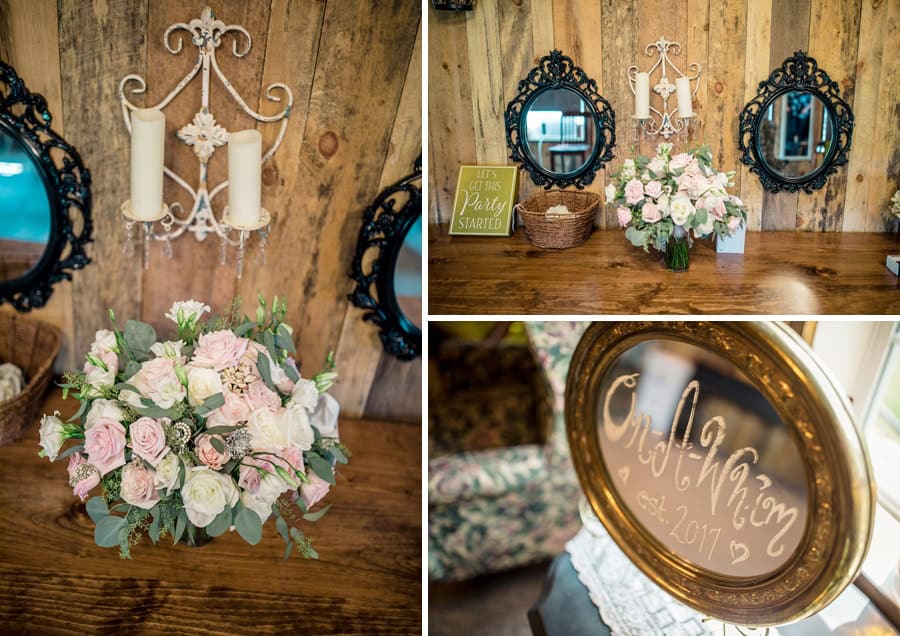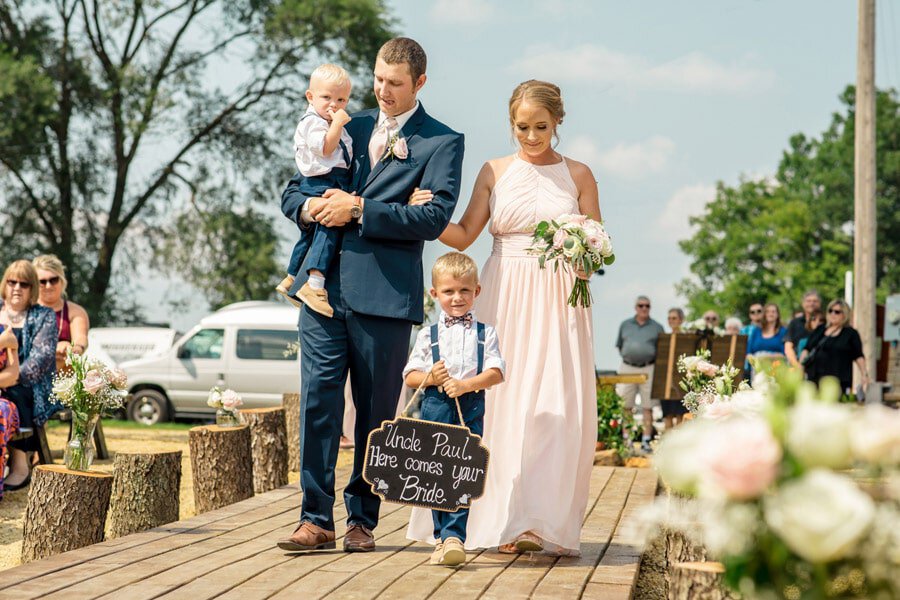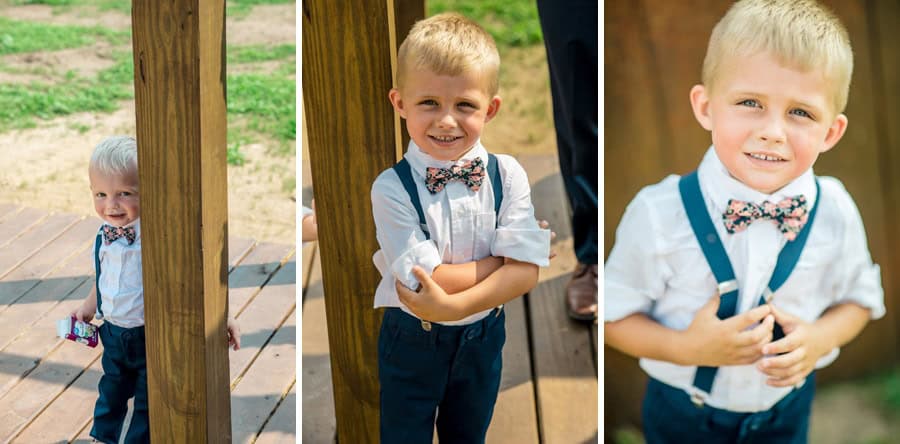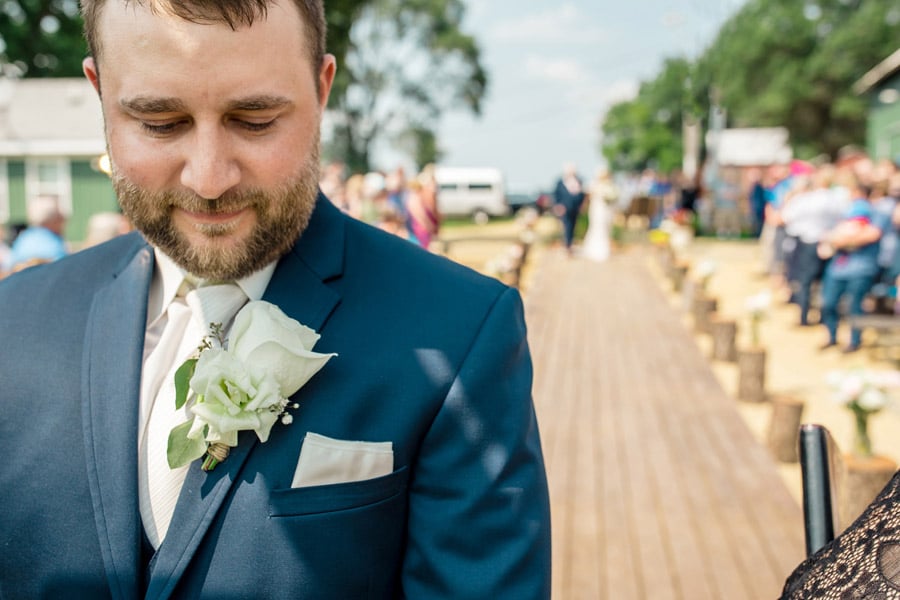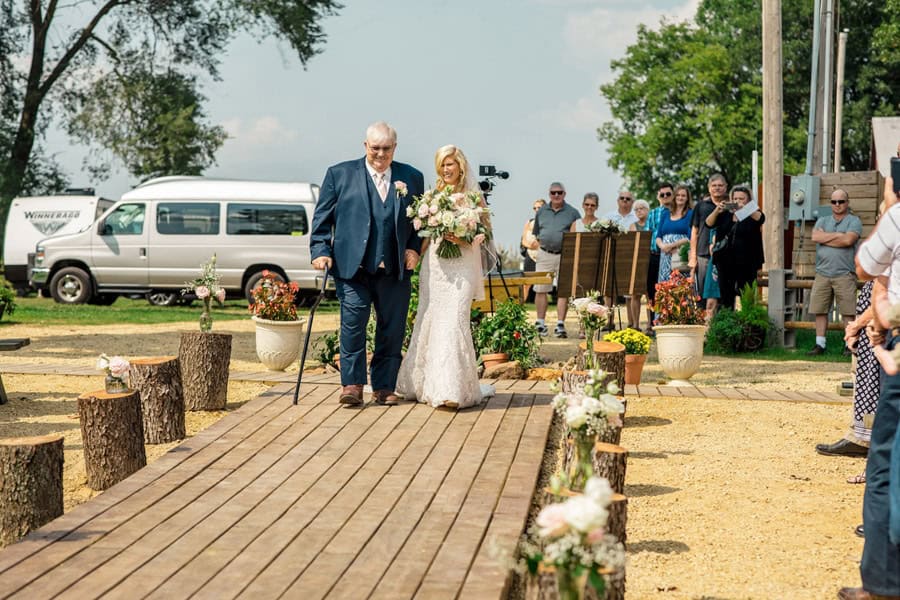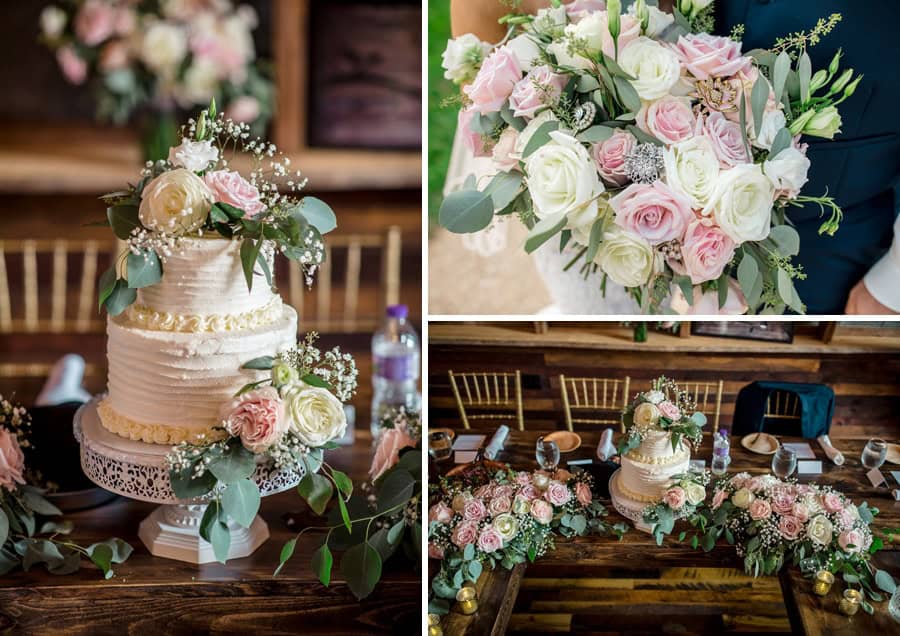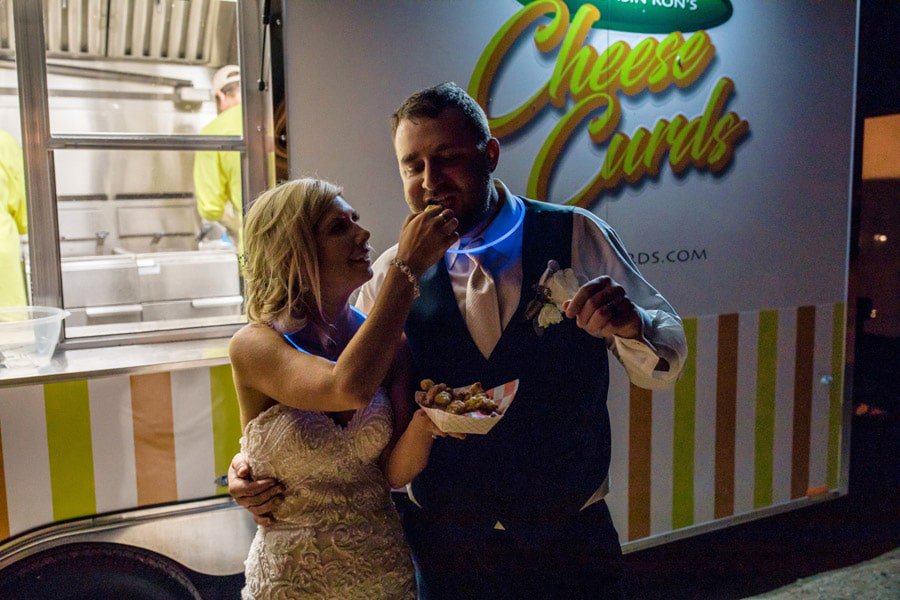 We love a good barn wedding, so we were over the moon when we saw Kristi and Paul had chosen On A Whim Event Barn in Sparta, Wisconsin as their wedding day location for both their ceremony and reception!  We had heard of this venue before but hadn't yet been until Paul and Kristi's wedding day- it is safe to say that we were nothing short of impressed!  Dawn, Joe, and the On-A-Whim team were busy finishing up the last-minute touches when we arrived on site, and they were clearly eager to please the couple.  Dawn took the time to welcome us, and she mentioned that the evening before the layout of the spot looked quite different, but they had been working hard to get everything just how Kristi and Paul envisioned.  As they explain on their website, "There is no reason a couple should have to sacrifice hopes and dreams on their special day, and here they won't have to." They don't just talk the talk – they walk it too!
Established in 2017, On-A-Whim offers unique touches at their "customizable" event space, including one we'd never seen before at a wedding – a bourbon, brandy, and cigar nook.  The outdoor corner was nestled in the area utilized as the "cocktail hour" location near the barn, with a rustic white brick wall as the backdrop. Antique lounge chairs and sofas were placed around the wooden dresser, with two drawers pulled out, housing the cigars guests could choose from.  The effortlessly staged decor (in the nook and throughout the entire venue) was something out of a Pinterest dream world…even the bathrooms were adorable! They refer to these events as "labors of love", and you can tell Dawn and Joe are truly passionate about what they do at On-A-Whim. The "production value" so to speak seemed to be huge – I don't think anyone in the wedding party, including the parents, needed to lift a finger to deal with any "hiccups" with the venue the entire day.  (It should be noted that it could also be in large part due to Wedding Planner Shanna's amazing event planning and management SKILLS!)
It was a hot August day, with the sun beating down from the sky above.  Kristi and her bridesmaids took some photos outdoors in their matching gowns from Etsy, before they got into their gowns inside the shabby chic "Bridal Suite" at On-A-Whim, where the air conditioning was highly cherished.  It made for the ideal spot to relax before the day got too crazy. Kristi was cool as a cucumber before the ceremony – laughing with her bridal party, and briefly going over the order of events one last time with Wedding Planner Shanna.  "Alright, so we'll do that, then I'll get married, then we'll take some formal photos…" she said breezily. We chuckled at how chill she was, but you could tell her genuine excitement for the big day was what was keeping her calm. (Plus, again – Shanna had things covered!)
As the On-A-Whim team set up wheelbarrows full of ice-cold water bottles for guests outside, Kristi headed back into the Bridal Suite, where she changed into her elegant strapless gown.  Off white and covered in lace overlay detailing that gleamed in the light, the dress had a long train and low back. A Great Aunt's handkerchief was sewn into the inside back of the dress, and broaches from both the bride and groom's grandmothers were attached to the blush pink and white flower arrangement that Kristi carried (flower arrangements created by Shanna from Rustic Rhinestone).  The bride wore dangling silver and diamond earrings with a matching bracelet, both of which paired effortlessly with the gown. Her long blonde hair was curled, half pinned up, and baby's breath was tucked in the back of the half-updo. Kristi laughed as one of her bridesmaids assisted her in getting her veil pinned to the back of her head. Paul and his groomsmen arrived on scene, while Kristi read a handwritten letter from her soon-to-be groom, hidden away in the Bridal Suite.    
Soon enough, it was time to get married! The bridal party made their way down the aisle, and Paul turned to face the rolling ridges of historic Monroe County, his back facing the crowd so as not to see Kristi immediately.  Kristi and her father approached, and the bride tried her best to fight back tears. The bridesmaids came prepared with tissues on hand, which came in handy as they watched Paul lay eyes on their dear friend, and Kristi hugged her dad.  The duo exchanged heartfelt vows, laughing throughout the ceremony. Family from both sides presented jars of dirt from both the bride and groom's childhood homes, which were merged together into the soil of a tree to be planted in the newlywed's yard.  Paul and Kristi were pronounced husband and wife, and they shared a passionate kiss as their loved ones clapped and cheered.
Cocktail hour was quickly underway, with caterer The Damn Tasty providing scrumptious appetizer service to guests.  Bar service out of the reception area barn offered a selection of beers, wines and two "Signature Drinks" for the special occasion.  "His" was made with E & J brandy, bitters, flame orange zest and demerara syrup. "Hers" was compiled of a combination of gin, lime juice, triple sec, and agave nectar.  I tried both (for journalism purposes of course!), and while I would not have a problem enjoying more than one of either, I myself favored "Hers".
The newlyweds snuck off with us for a bit to take some photos together in an area shaded by rustic trees.  We always try to make sure the couple gets some "time alone", (together with us…so not technically "alone" the whole time – technicalities) as a wedding day can be quite hectic.  Paul and Kristi laughed together, pointing out a huge beehive in the branches above at one point, which we swiftly ventured away from. The two of them seemed to get lost in each other's eyes as they soaked up the short down time together.   
Guests enjoyed popcorn, drinks, and the bourbon, brandy, and cigar nook outside the reception area before the barn was open for guests to sit for dinner.  The mouthwatering food prepared by The Damn Tasty was an absolute dream. Roasted chicken (or a fish option) and baby potatoes seasoned to perfection, flavorful green beans and a side of creamy macaroni and cheese made for the perfect comfort food meal.  Desserts were plentiful, with a cheeky sign that read "Love is sweet, so take a treat" posted nearby. Do not fret, we took several treats.
Although it sounds like it can't get any better, something MAJOR happened near the end of our time with Paul and Kristi on their big day.  These beautiful human beings…had a CHEESE CURD STATION arrive on site as the sun was setting. An entire food truck…dedicated strictly to the holy food of the Midwest.  Wisconsin Ron's Cheese Curds were the cherry on top of an already wonderful day celebrating this couple.  Chilled white cheddar curds, coated in their eleven spice & herb seasoned batter and prepared to golden perfection were served with a side of their eight spice & herb hand-crafted "awesome sauce".  I haven't even gotten to the best part…get ready…these glorious curds were being handed out to guests. The curds were flowing. Honestly, this should be a thing at every wedding in Wisconsin from now on.  Well done, Paul and Kristi!
Thank you both for letting us be a part of your special day, and congratulations!