4 Sisters Tapas Wedding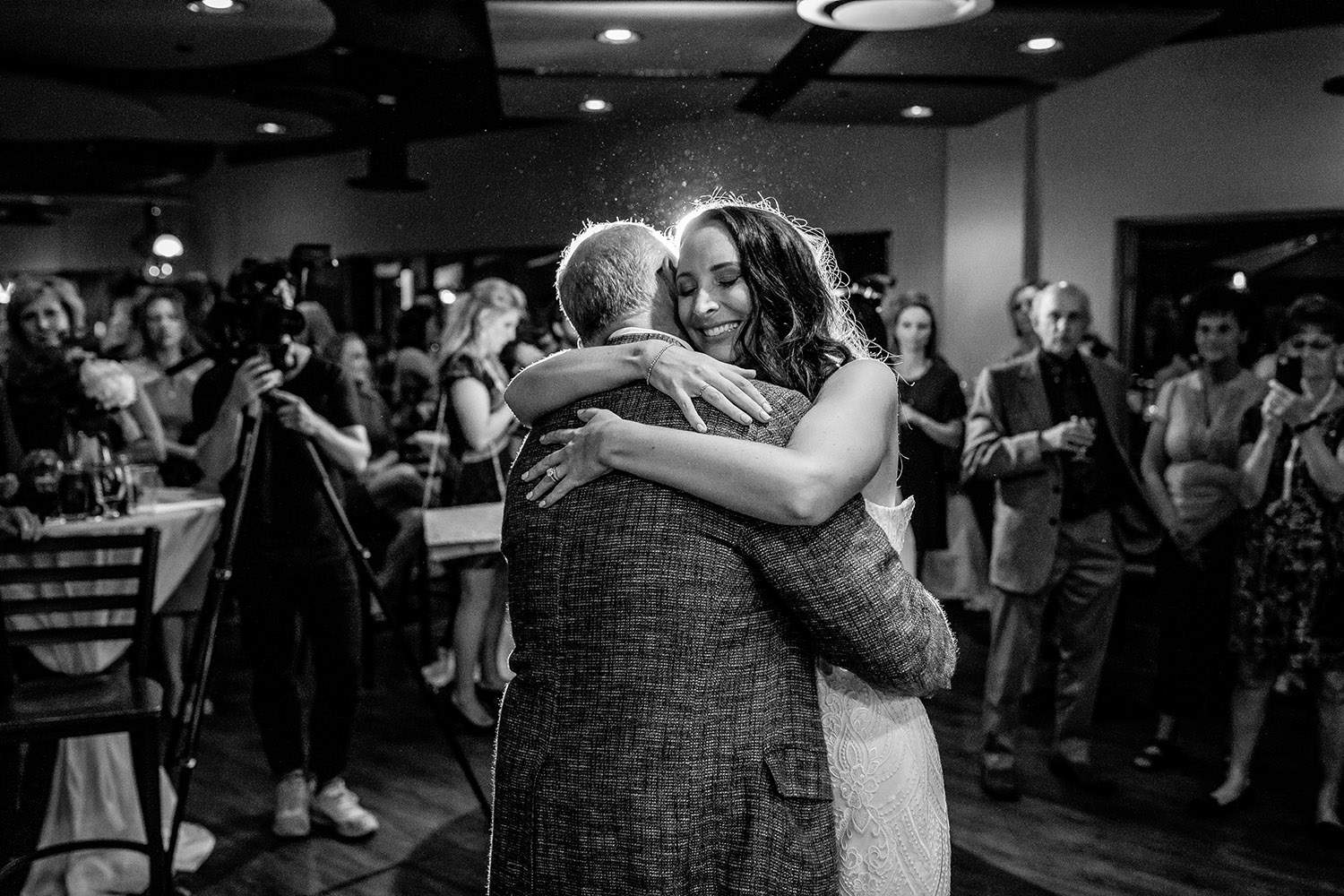 Want to read more about a wedding shot at 4 sisters Tapas? Click here. In the meantime here is a small snippet to get you started as we look to expand this page about the benefits of having a wedding at 4 Sisters Wine Bar and Tapas Restaurant
At the wedding reception location, 4 Sisters Wine Bar u0026amp; Tapas Restaurant, guests enjoyed drinks and nibbled on mouthwatering appetizers being served on trays by staff members, awaiting the newlyweds arrival. 4 Sisters Wine Bar u0026amp; Tapas Restaurant is a locally owned business, and is…surprise…run by four sisters! Their venue is unique, combining big city vibrancy with a small town feel in La Crosse, Wisconsin. During normal restaurant hours, 4 Sisters Wine Bar u0026amp; Tapas Restaurant is best known for their warm and comfortable ambience, a wide variety of wines and "tapas". 4 Sisters "tapas" are a selection of smaller signature dishes, served on small plates – some hot, some cold, all perfect for sharing between couples or groups for a varietal meal experience full of flavor. The décor is artistic and modern with an eclectic twist and is brilliantly paired with comfortable seating options, including couches and cushy chairs with accent pillows. It kind of feels like dining at a party in a fashionable friend's home – a cosy, posh environment in which you want to stay awhile and soak everything in. In the warmer months of the year, guests can dine outdoors on the patio, with amazing "front-row" views of Riverside Park and the mighty upper Mississippi River.
Sometimes you pick a venue because of the location or ambience, and sometimes you are mainly interested in letting the cuisine set the mood. Sometimes you want your venue to have a certain style of menu written into its DNA, and that is how many people feel about an authentic tapas restaurant. 4 Sisters Wine Bar u0026amp; Tapas Restaurant might be the only authentic tapas bar in historic La Crosse. Since it is located just across from Riverside Park, you can take advantage of its views of the upper Mississippi River, especially if you plan to have a photo shoot before your wedding or reception. As an added bonus, this wedding and reception venue offers a luxurious outdoor patio, so if your event is during one of the warmer months, you can enjoy the atmosphere of the river and surrounding area.
They specialize in serving food in the tapas style. While tapas are most often associated with Spain, the practice of serving multiple small dishes is present in many countries and cultures, from the cicchetti in Venice, to dim sum in China, to mezze in the Middle East, the small plate tradition is a great way to make a meal interactive and fun. 4 Sisters carries on this tradition with small plates and big flavor, whether the dish is hot or cold. Each of the women who run the restaurant has contributed her own favorites and they are proud to share their tradition with their guests.
To make your wedding or reception extra-special, be sure to have their expert team of in-house caterers craft a custom menu just for your event. They are more than happy to accommodate special requests such as food allergies and gluten-free or vegetarian meals as needed. They are also available as a full-service wedding planning service, and they can handle floral arrangements, room decorating and more so your event is as memorable and stress free as possible.