Drugans Wedding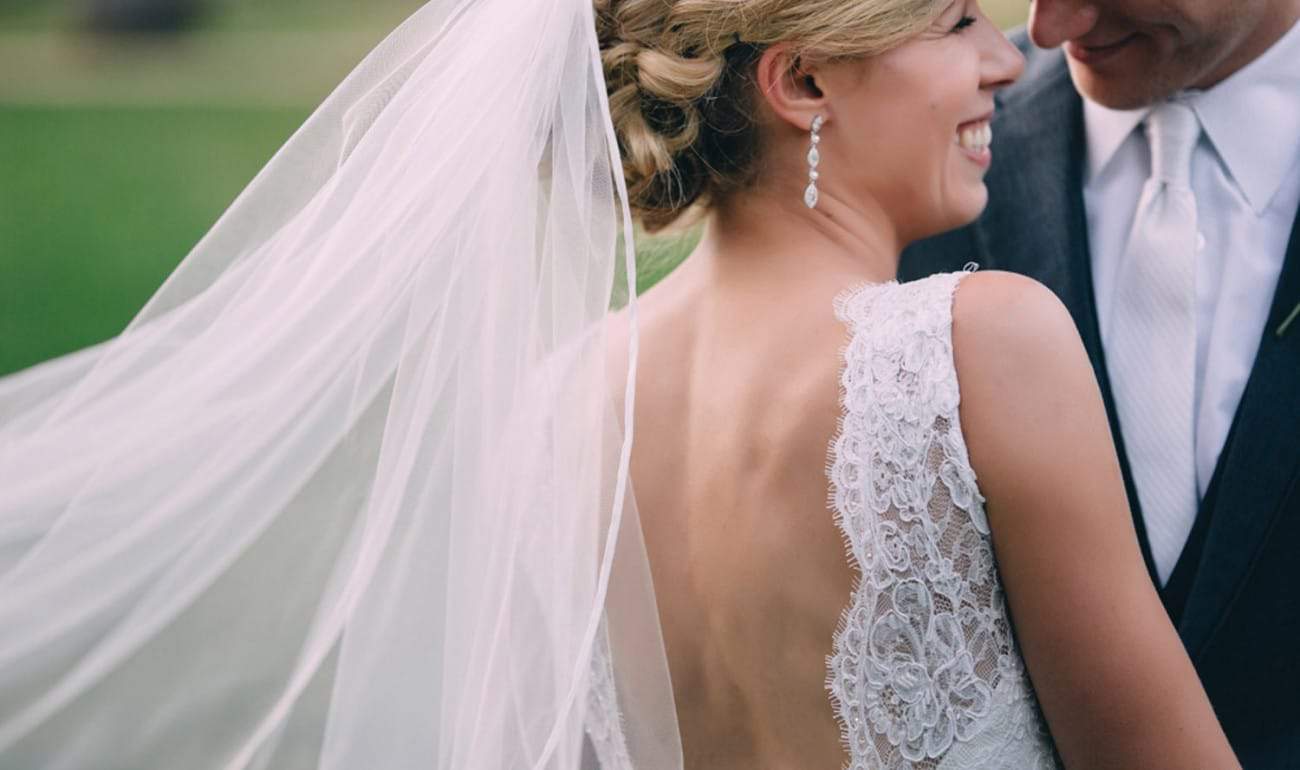 Just north of La Crosse is Drugan's Castle Mound. There is an interesting history behind this location's name. Originally there was a pro shop and nine-hole golf course called Castle Mound owned by the Taggert family, but when Kent and Donna Drugan built Drugan's Supper Club next door, and took over the golf course in 1973. By 1981, they had expanded the golf course to a full 18 hole par 72 course. For over four decades, the Drugan family has carried on the tradition running Drugan's Castle Mound.
Drugan's Castle Mound has several event spaces for you to choose from when planning your wedding or reception. The Grand Norway Ballroom was built in 2003 and it has a capacity of up to 300 of your guests. The ballroom features dark maple woodwork to evoke a traditional feel, and expansive windows to bathe your decorations in plenty of natural light and give you the ambiance of breathtaking views. With eight luxurious chandeliers to provide mood lighting, a hardwood dancefloor to keep all of your guests dancing, a grand entrance area separate from the main ballroom, attached restroom facilities, and a deck with a prime view of the golf course, you have everything you need for a perfect wedding. The seating arrangement is laid out with traditional round tables dressed in white linen. Your guests will dine on genuine bone China, and crystal glasses. You can add a personal touch with a custom selection of linen napkin colors to suit your style.
Appropriately named after a sea inlet between high cliffs in Norway, The Fjord is the large middle section of the Grand Norway. It can hold about 144 of your guests and has easy access to the outdoor deck. The Lillehammer is on the east side of the Grand Norway (AKA the dance floor), featuring a full-service bar, small patio, and space for up to 64 guests. Similarly, the Oslo is located on the west side of the Grand Norway (nearest the restaurant) and it also has space for 64 guests.
For more intimate weddings or receptions, the Over the Green Porch is an ideal alternative to the larger Grand Norway. It has similar panoramic views of the golf course courtesy of windows all around, and it seats 50 of your guests. It also boasts a state of the art sound system that is connected to the Grand Norway, so you can combine the two areas for a larger party than either space would accommodate on its own. The Viking room is another great alternative for more intimate events. With a partition for privacy and space for 34 guests, it is ideal for smaller events.
During the winter months (November through March), the Lower Clubhouse/Golf Shop serves as a small private event space with room for 40-75 guests, a private bar, and an outdoor patio area.
At a Glance: ● 12 miles from airport ● Golf course
Click here for more La Crosse Wedding Venues