Cedar Creek Wedding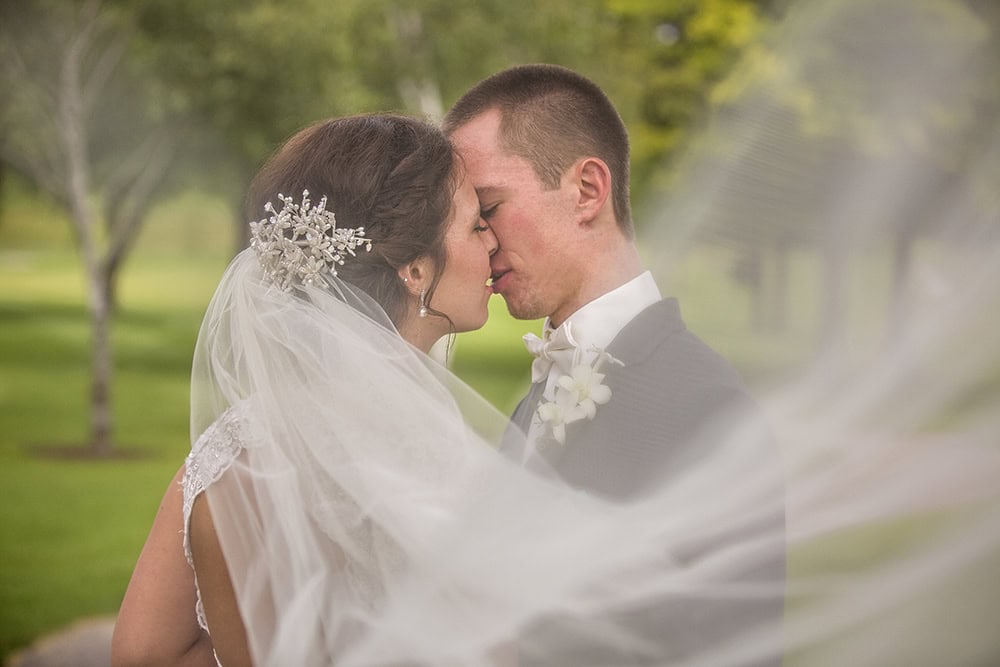 Golf courses and country clubs are a great choice for your wedding or reception. Compared to a large hotel with multiple banquet halls, usually golf courses have just one or two ballrooms, so there is a smaller chance of another wedding on the same day as your event. Another advantage is built-in ambience with rolling hills and endless green for your photo shoots, without the hassle of traveling to a different location. Another advantage that may not have crossed your mind is parking. Since golf courses by definition have lots of land, usually there is plenty of parking for your guests, compared to hotels or banquet halls in the city which may have limited or expensive parking.
If you are planning an event in the Lacrosse area, the Cedar Creek wedding venue is a great choice. It offers sweeping views of the Golf Club at Cedar Creek to provide the perfect backdrop for your wedding. With a charming location ideally situated in the bluffs of western Wisconsin with sweeping views of the Mississippi and Onalaska river basin, Cedar Creek is the site of a championship golf course, fine dining, and soon, your wedding!
Cedar Creek's two banquet rooms offer flexible configurations from traditional sit-down dinners to informal stand-up receptions to suit your needs. The Birch Room is the larger of the two banquet rooms, and it handles up to 250 of your guests for sit-down dinner, or over 300 for open-house events. The Cedar room is more intimate, and offers a capacity of 88 for sit down dinners, and over 200 for open-house events.
Unlike other wedding venues that tease a low price, only to nickel-and-dime you later, Cedar Creek offers comprehensive packages that include china, silver, glassware, table linens and more without hitting you with additional charges! That's right, you can be confident that when you book your wedding at Cedar Creek, you will pay only for food, beverage, service charge, and state tax with no room fee, bartender fee, linen fee, or even minimum charge. You even get a 5% discount for booking a Friday wedding there!
The executive chef can prepare any of their numerous full menus or even combine or customize any of their menus just for your wedding. What if you love the Cedar Creek wedding venue but you like the menu at another restaurant? The executive chef is happy to accommodate you by duplicating the menu of a competing restaurant or wedding venue!
See more about Cedar Creek.